Best IR Impulse Responses for Music Mixing & Mastering
So …. we may have one of the most creative music & audio spaces in London – people come from All around to utilise our experience & equipment – but what about those poor souls that cannot make it to the Big Smoke??
Lucky them we are clever enough to digitise our beautiful analog equipment!! We decided to use convolution as our medium – so you will need a convolution loader, Like Kilohearts Convolver, Meldas ConvolutionMB – or Audiothing's Fog Convolver. They are all excellent in their own specific ways – and all very fairly priced bits of software.
We started out by developing our vintage Alice 828 mixer – taking each channel & sampling varying degrees of saturation – we then sampled mic channels then the bus with & without limiters – there's a whole bunch of mojo to be had right inside your daw!
Next we sampled our beautiful Orban 622 mixing & mastering eq using setting we use in our (rather fantastic) productions – so you not only get our hardware – you also get our secret sauce settings! Just to over ice this particular cake – we then took some samples going first into our amazing military spec transformers to add a bit of posh saturation. Next up was this:
Our supercool vintage Camel Guitar Amp – we sampled this bad boy with three types of mic – shure 57, B&O Ribbon Mic (which the Royer was based on) & a Telefunken condenser. They can of course be used as regular guitar amp IR's – but the real beauty of them is revealed when you drop them on unsuspecting subjects – such as the ribbon settings on overheads, the dynamic settings on soft synths & the condenser settings on vocals & guitars – they all add a bit of je ne sais quoi – a bit of something extra to take your productions up a few notches
We'll be add a Whole Bunch more soon – so keep coming back to check!
For now – click on the link below to purchase our IR's!
Music production these days is done mostly in the box – plugins sound great – & you get instant session recall to tweak anything that needs tweaking. The problem with purely digital mixing – is that it sounds flat & a bit boring. It just does. If you ever get the chance to hear your music mixed through an analog desk – it will sound as though someone up in Heaven just turned the lights on – way richer – way more defined & with a kind of 3dness only achievable with expensive equipment. Problem is – all that costs a fortune – & takes hours to set up.
So! …… because we're Extra clever – we've built a hybrid system. We now mix digitally in the box – but we send all our lovely audio out to our summing mixers which are all stuffed full of BBC quality transformers – which do all the aforementioned Analog Magnificence – & take about 10 minutes to set up!
Voila!
Amazing & Beautiful audio!
No wonder our mixes sound bigger, richer, better & fuller than everyone elses!
We digitised both our lovely summing mixers so that anyone in the world can now have their analog loveliness at their fingertips. You want to add harmonic richness & analog 3dness to your productions – then go HERE to purchase these wonderful IR packs!
Music Mastering Mixing Transformer Box
This is our latest Magnificent creation! Transformer boxes are pairs of transformers wired into boxes so that music mastering & mixing engineers / producers can sweeten their audio by running said audio through the transformers – they add beautiful colour & harmonics. We have a huge collection – and now you can too as we've digitised them all into a collection of Impulse Responses you can drop right into your daw! Available HERE. Listen to it HERE. Used on these mixes HERE.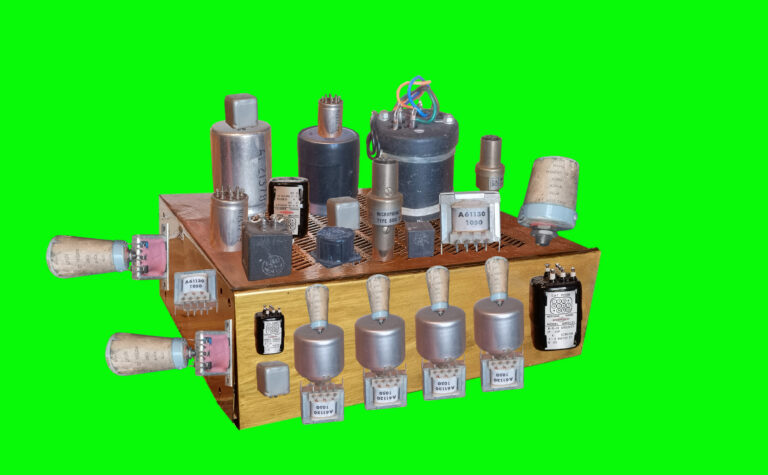 Melos Analog Dub Reggae Echo Delay
Now This little beauty we're Very proud of. It's a set of IR's of a vintage 70's bucket brigade echo delay used by tons of reggae & left field artists back in the day – including the BBC Radiophonic Workshop  ¡¡ If you want something to add a little bit of magic mojo to your productions – this will do just that – it sounds Amazing! Hear it Here – & buy it Here!
Logic Sampler Instrument - Bass Guitar Drums Keys Vocals !
One for peeps (like beatmakers or film music writers) that want an all in one solution for creating backing tracks or soundscapes – this sampler instrument houses a Full Band – Drums / Guitars / Keys / Bass / Synths / Drums & Drum Machines !! It's amazing – plus there are vocal samples to add even more realness to the proceedings. Add to that the Amazing auto filter abilities of the sampler – plus a multi output version – & you're literally ready to make a full track from just one instance of this sampler – so super light on the cpu! Created Here & Here. You can buy it Here & Hear it Here.